How are faith communities establishing their convictions and response to the Black Lives Matter movement? And what about the women who are caught up in violent policing tactics? A pair of art exhibitions attempt to shed light on these subjects.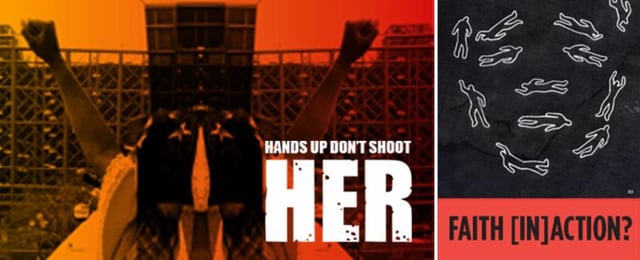 United is teaming up with Intermedia Arts and Obsidian Arts for juried shows in two locations, featuring over 35 artists in a wide variety of media.
Exhibitions run January 28 - April 16.
"Faith In[Action]?"
United Theological Seminary of the Twin Cities
Opening Reception
Thursday, January 28 │6:00 - 8:00 PM
Program at 7:00
Registration requested
"Hands Up Don't Shoot - Her"
Intermedia Arts
Closing Reception
Sunday, April 17│5:00 - 7:00 PM