Are you ready to learn creative practices for use in real-world leadership roles?
I'm thrilled to announce United's new Certificate in the Arts and Spirituality for Spiritual and Religious Leaders--a powerful way to integrate the arts into your ministry!
Whether you're a pastor, religious educator, youth worker, spiritual director, lay leader, or social justice leader, the Certificate in the Arts and Spirituality will train you in transformative artistic practices that will expand and deepen your work.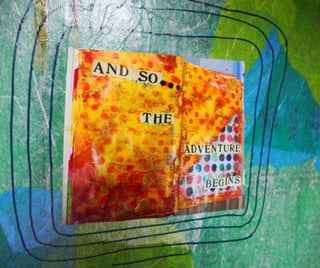 You'll have the chance to...
Work with exceptional practicing and teaching artists from varied disciplines including Kevin Kling, Wing Young Huie, Hawona Sullivan Janzen, Pamela Wynn, Tane Danger, Jann Cather Weaver and more.
Discover, renew, and enhance creative entry points for your spiritual practice
Explore the integration of artistic practices and techniques to ready communities for action
Practice your expanded creativity for times of change and challenging opportunity
Contact Cindy Beth for more information!
Cindi Beth Johnson
Director of the Center for Arts, Faith & Culture
Professor in the Practice of Theology and the Arts
cbjohnson@unitedseminary.edu
651.255.6137