Sunday, March 8, 2:00-4:00 PM
State Capitol to Central Presbyterian, St. Paul
This Sunday! March in the memory of the walk from Selma. Among the featured speakers is United President Dr. Barbara A. Holmes, who marched with her father 50 years ago. You can hear her account of that time in interviews scheduled for this evening's All Things Considered on MPR, KARE-11 TV News, and in print and online publications, including the Twin Cities Daily Planet. The event is expected to generate a lot of media interest throughout the weekend.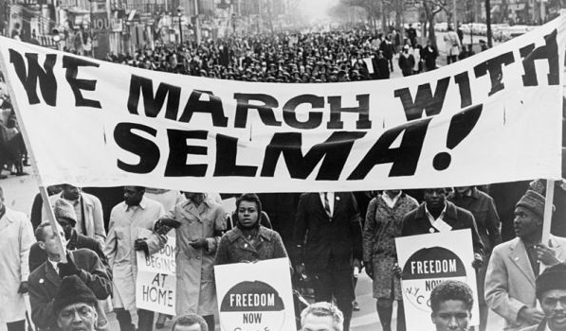 March 2015 marks the 50th anniversary of the march from Selma to Montgomery, Ala., considered one of the most significant actions of the 1960's Civil Rights Movement and its fight for desegregation, voter rights and civil liberties.
United is among the organizations sponsoring a commemorative march, beginning at the State Capitol and ending at Central Presbyterian Church for a program.