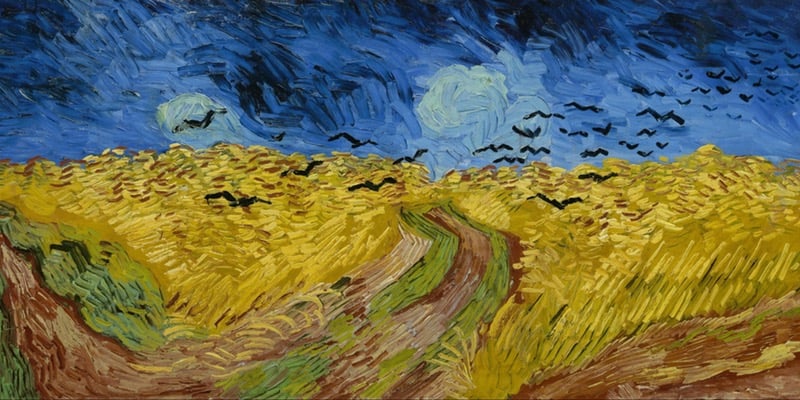 This spring, United is thrilled to be able to make available to the public one of our most beloved courses, taught by one of our most beloved professors--A History of Arts and Spirituality in Christianity with Wilson Yates.
The heart of this course is the opportunity to move beyond "studying" works of art to "experiencing" art. Together we will learn and participate in the process of entering into dialogue with a work of art. The dialogue involves three parts: the viewer (you), the art work, and the artist.
Choose the time period that interests you most, or choose to take the entire course.
We begin with the early church and move through historical eras to modern and contemporary times. In each period we will interpret works in light of the spirituality they express. The course builds on six major roles the arts play in to Christian faith: the liturgical, historical, act of existential questioning, the prophetic, the sacramental role (holy ground) and the visionary role that points to a view of the world we wish to bring into being. The multiple intersections include art, religion, faith and spirituality. Focusing on visual arts and architecture, we will examine the role of these art forms in the church and their influence in shaping Christian spirituality.
The Early Church, Byzantine and late Medieval periods. We begin with the earliest Christian art and architecture followed by an extended treatment of Byzantine Icons; and a treatment of the Duccio from the late medieval period. We will study architecture in the British Isles including Saxon, Gothic, Early English, Tudor, neo-classical and Georgian forms all which can be found in local architecture. Classes will take place at Hennepin Ave United Methodist Church from 1:30-4:30 on Mondays, Jan 23, 30 and Feb 6,13

The Renaissance and the Reformation. We will work, foremost, with Giotto, Michelangelo, and Rembrandt and reformation artists with a consideration of major shifts in architecture that flowed out of the Reformation into the 18th and 19th centuries. The first day will be spent at Mia and present an overview of Renaissance, Reformation, and Counter-Reformation art. Classes will take place at Hennepin Ave United Methodist Church from 1:30-4:30 on Mondays March 6, 13, 20 and 27.
The modern period. We will start with Van Gogh, Cezanne, and Picasso. We will consider the religious significance of their art, and we will treat later decades leading into the contemporary period marked by post-modernism. We will also work more deeply with other artists including Kollwitz, Beckman, Rouault, Watanabe, Jacob Lawrence, and Warhol. We will examine modern architecture including the Bigelow Chapel. Classes will take place at Hennepin Ave United Methodist Church from 1:30-4:30 on Mondays, April 3, 17, 24 and May 1.
REGISTER HERE for one or all three sections of this wonderful course.