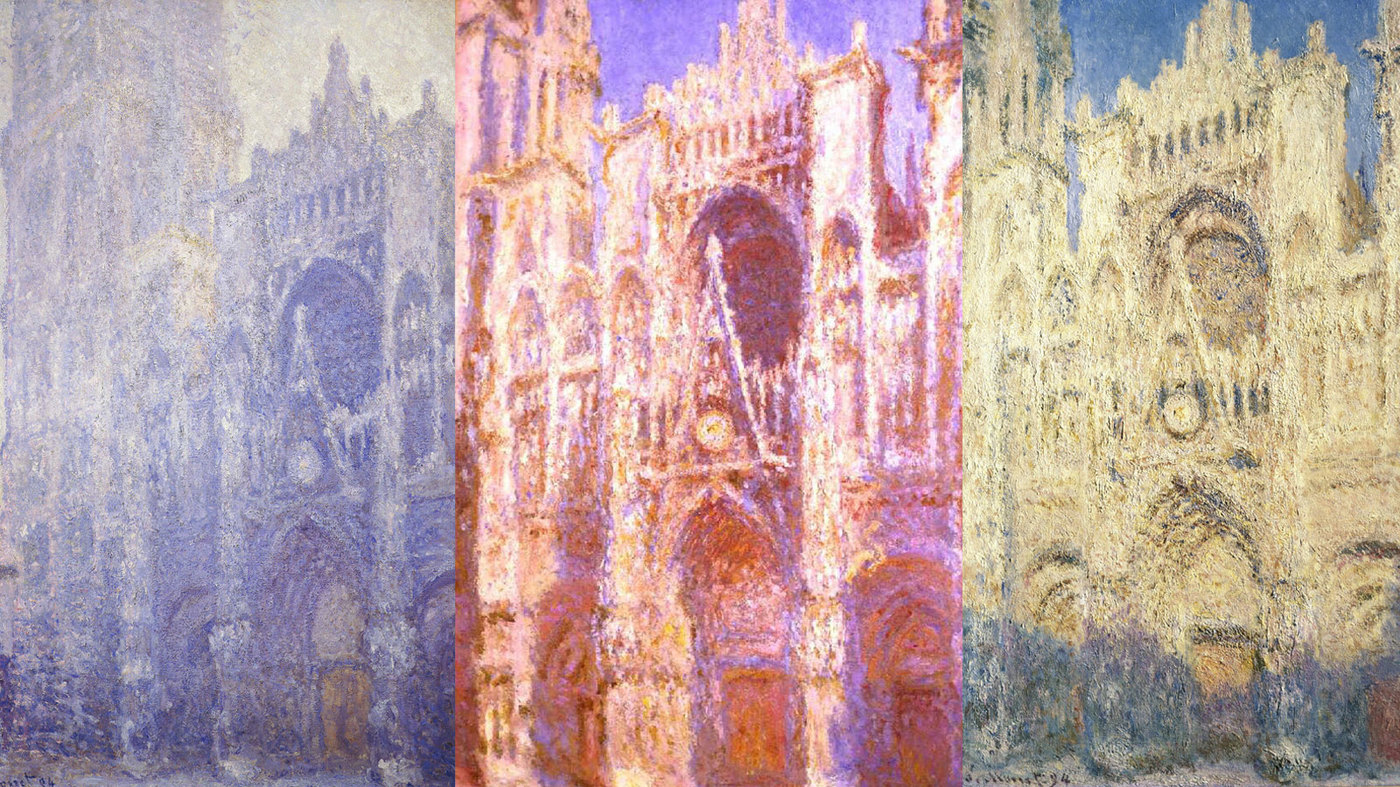 Claude Monet, Three Paintings from Rouen Cathedral Series, 1892-1894.
As part of United's weekly Arts Lunch series Doctor of Ministry student Rebecca Bruckner presented on her research on the theologian Ernst Troeltsch (1865–1923) through comparison with the artistic movement of impressionism, and the art of Claude Monet (1840 – 1926) specifically. Additionally, Dr. Demian Wheeler, Associate Professor of Philosophical Theology and Religious Studies at United, provided the historical and philosophical context for Ernst Troeltsch and what Troeltsch's place has been in progressive theology.
The Zoom presentation was recorded on 1/26/21, which you can watch below.
Arts Lunch is a weekly space open to all United students, faculty, staff, alumni and community partners to gather and explore, learn and create at the intersection of theology and the arts.