Theologians are knowledgeable about many things – but you won't find info about the 2018 real estate market in Tillich. That's why United brought in help!
Both Mary Kay and Mark spent considerable time on staff at Wilder Foundation, a social justice organization that provides services and leadership on many fronts in St. Paul. They went on to help construct Wilder's beautiful and functional building at Lexington and University, among many other projects.
Doug Pierce, "

a

LEED Fellow and recognized leader in resilient, sustainable, and high-performance design," was the architect for the Wilder Center. He also designed St. Olaf College's remodeled Holland Hall (pictured below).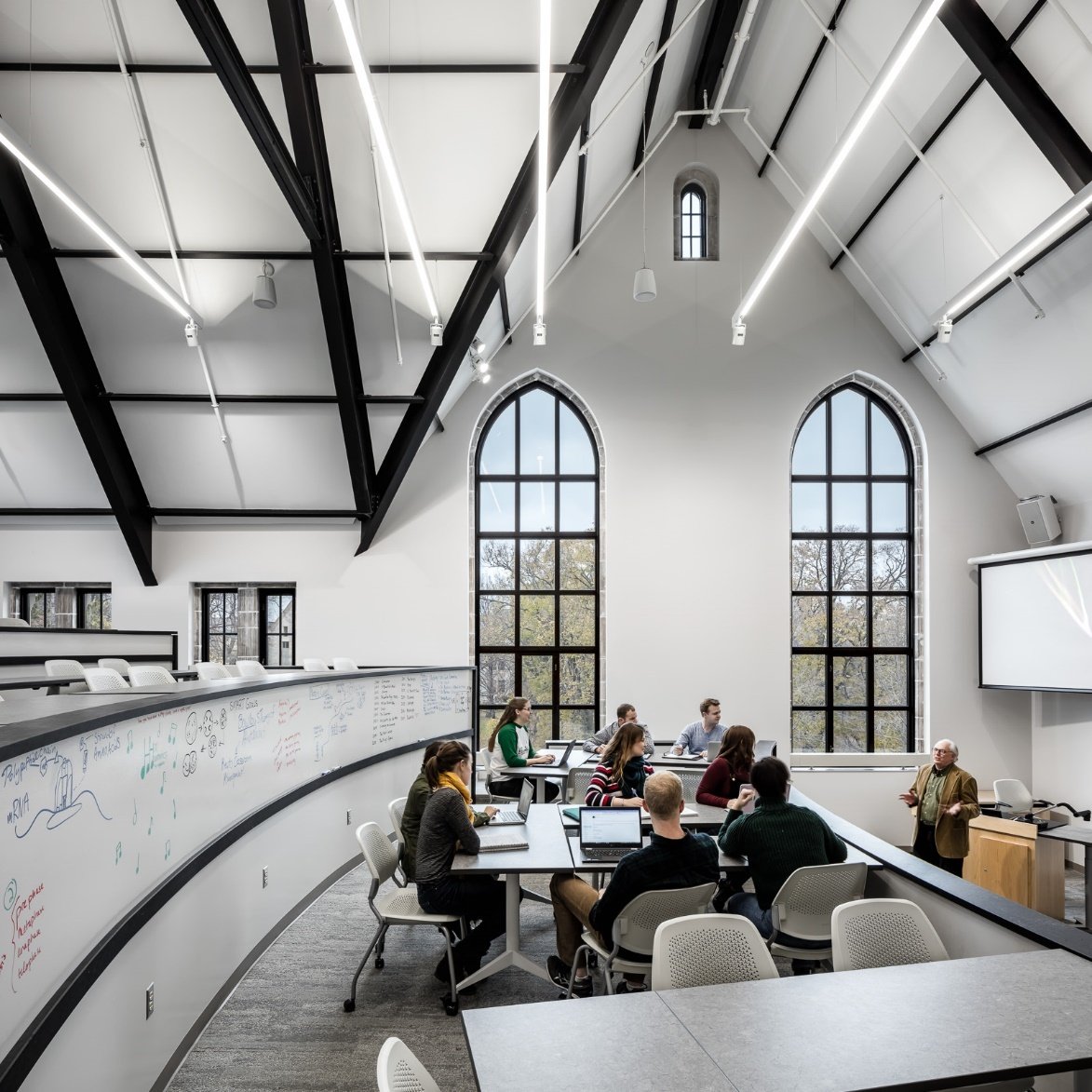 Mary Kay, Mark, and Doug share a commitment to making sure that United's new home embodies what the United community values

:
inclusivity and radical hospitality,

building community over shared meals,

art-making and displaying,

sacred space for diverse religious identities,

sustainability and care for the earth,

student-centered teaching and learning, including

comfortable and functional classrooms,

student gathering areas,

and enhanced technology capabilities.
While we are still early in the design process, Mary Kay, Mark, and Doug's experience with real estate, technology, and education positions our community to thrive in a new location!
Check out more examples of Doug's work: