Here at United, we love exploring the intersection of theology, culture, and art--so we're kicking off the new school year with a special community engagement opportunity for United students, faculty, staff, and alumni.
Introducing Theology of Prince.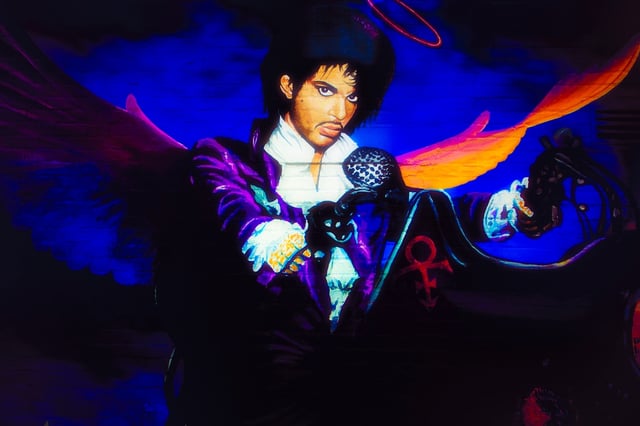 Image of Prince courtesy of Johnny Silvercloud and used under Creative Commons license CC BY-SA 2.0.
Prince was an intergenerational and international musical, fashion, and cinematic artist most known for his funky dance rhythms and explicit sexuality--and a Minnesotan! Even though he sold more than 100 million records and won seven Grammy awards, little is known about the impact that religion and spirituality had on his music and artistic expression.
Theology of Prince explores the intersection of art and spirituality within Prince's work. Through Theology of Prince, we'll curate and publish submissions from a variety of religious, spiritual, and theological perspectives on our new content publishing platform, Redefining Ministry.
I have been reflecting on what I might write about Prince's theology. In preparation, I have listened to and compiled a playlist of 17 gospel (in my opinion) songs Prince (or Prince and The Revolution) recorded between 1980 (his hedonism year), the mid-80s (his hedonism meets spiritual integration period) and 1987 (his hedonism and spirituality meet his deepening respect for women period). I'm sharing these songs (and thoughts) with you to help you think about your offering. Of course there are many other songs recorded in 1979, the 1980s, 1990s and 2000s that may have "spoken" to you. Use the material that inspires you. You can also choose to reflect theologically on Prince's movies, his style, his persona, etc.
When I listened to some of Prince's music yesterday, I heard him as pimp and prostitute, poet and playwright, pornographer and prophet, all in a transcending purple mist. Were his non-dualistic expressions intentional? Were we created to embrace only one side of ourselves? If so, what are we to do with the other sides? Did we evolve only to wear masks and if so, what really lies behind the masks?
I will leave you with one question. Prince seemed to be motivated/inspired by the belief that God (who is the first thanked in his CD covers between 1980 and 1987) would end existence as we know it, therefore, humans should release their inhibitions (to put it nicely). Is your theology motivated/inspired by the belief that God will end this world and if so, what do you believe humans should do with this existential situation?
Happy theological reflecting and thank you for considering this project!