(NEW BRIGHTON, Minn., July 2017)—United Theological Seminary of the Twin Cities is pleased to announce that following a competitive candidate selection process, Dr. Pamela Ayo Yetunde has been selected and appointed to the Faculty, effective July 1, 2017. In addition to serving as Assistant Professor for Pastoral Care and Chaplaincy, Dr. Yetunde will head United's Interreligious Chaplaincy Program, which she will work to advance.
"We all have a deep longing to be known, and that longing is exacerbated in times of crisis or spiritual pain," says Dr. Lewis P. Zeidner, United's President. "If our graduate chaplains are to be in true service to others then they need to understand those in our community who have similar and different cultural and religious backgrounds. Our Interreligious Chaplaincy program is intended to give students an ability to serve those of all religious traditions with comparable effectiveness and compassion. That's why the Interreligious Chaplaincy program is such an important priority for us. We're excited to have Dr. Yetunde join us and help us build a program that can serve not only the Twin Cities community but the world."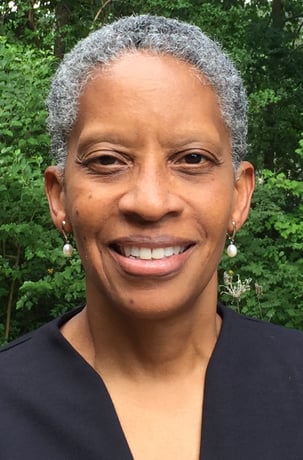 (Dr. Pamela Ayo Yetunde)
An interfaith Buddhist practitioner, Dr. Yetunde is educated and practiced in both Western and Eastern contemplative spiritualties. She received her Th.D. in Pastoral Counseling from Columbia Theological Seminary in Decatur, Georgia, and has participated in the Elijah Interfaith Institute and Religious Diversity Leadership Workshop at Hartford Seminary. Her extensive pastoral counseling and chaplaincy work has spanned a wide range of populations, from hospital and hospice patients to college students to clients dealing with mental health issues.
Dr. Yetunde not only professes a passion for her pastoral counseling and chaplaincy work, but she also loves teaching and supporting religious and spiritual leaders across traditions. She comes with strong endorsements from both faculty and students.
Says Dr. Yetunde, "At this moment in our history, we see the movement of greater numbers of people crossing various geographical lines and boundaries. For many people, this causes anxiety about how we're going to live with each other given our differences. But we have options. We can continue to make the mistakes of the past by trying to segregate people according to their differences, or we can learn from those mistakes and begin to embrace others, practice hospitality, and become advocates for each other. Our Interreligious Chaplaincy Program has the potential to help people learn how to care for a variety of individuals, not just the people in our religious communities, and not just the people in our neighborhoods."
ABOUT UNITED THEOLOGICAL SEMINARY OF THE TWIN CITIES
Founded as a welcoming, ecumenical school that embraces all denominations and faith traditions, United has been on the cutting edge of progressive theological thought leadership since it was established in 1962. Today, United continues to train leaders who explore the transformative power of the arts, dismantle systems of oppression, explore multifaith spirituality, and push the boundaries of knowledge.