As construction moves along, we'll be sharing more frequent updates so that you can virtually watch our new campus take shape.
Things often slow down at the end of the calendar year, but as 2018 came to a close, new campus construction continued, and on Dec. 27, a group of move captains and executive team members from United met with the architect, project managers and construction crew.
The following pictures represent somewhat where we are with construction, although they do not reflect the significant progress that has been made in just the last few days. We will post more photos of the space soon.
For now, we have added carpet in the archive room.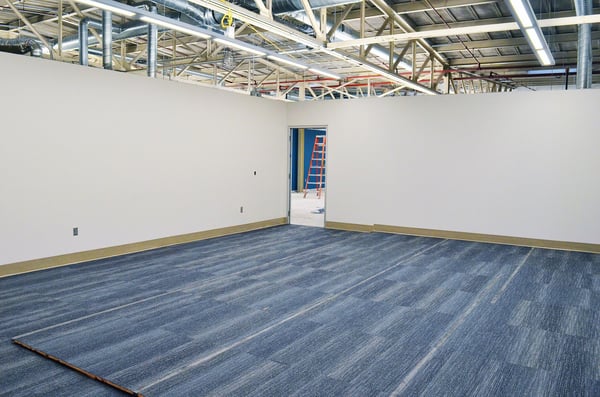 The front door is in.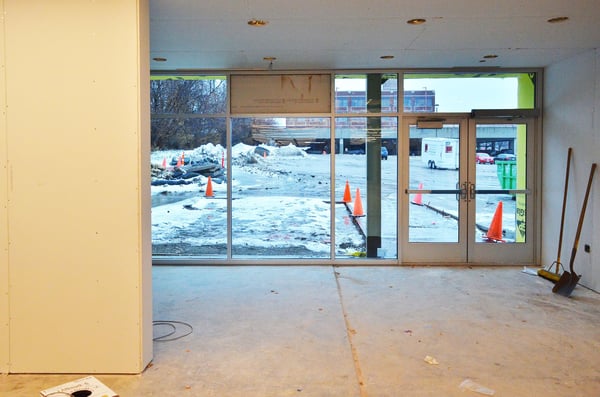 The glass is in for the administrative offices.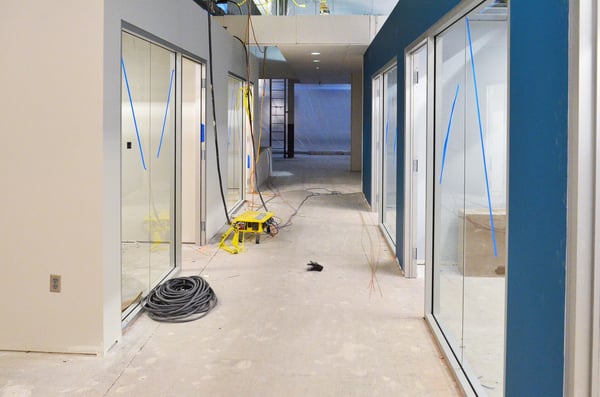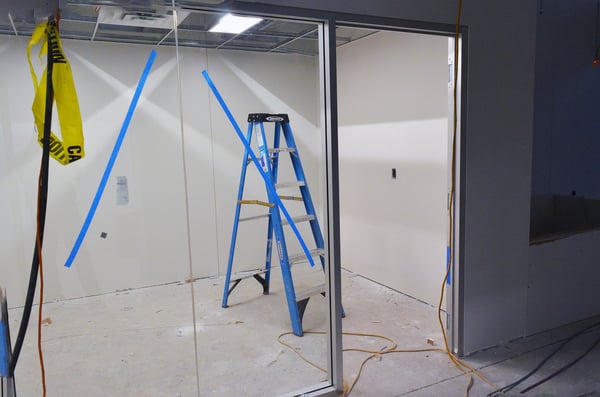 Ceilings are being added and the electricity is on.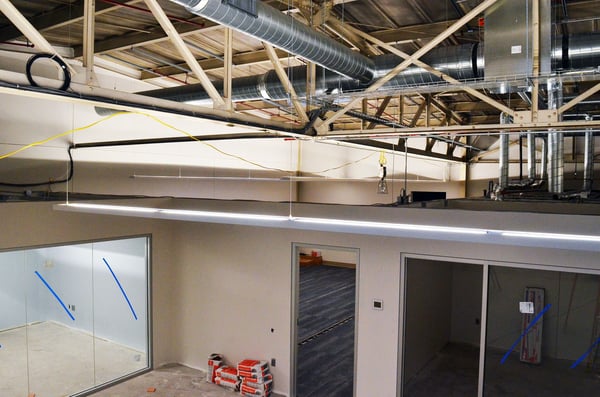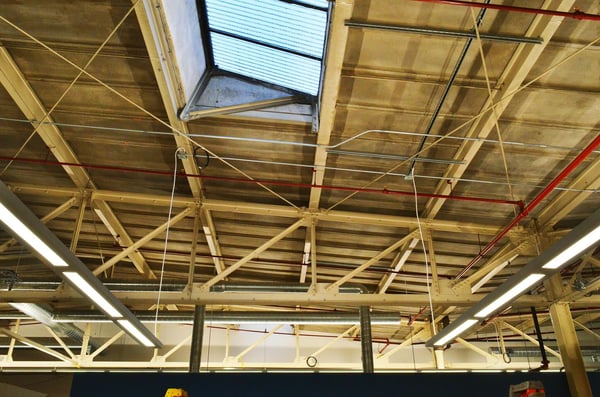 Finally, the chapel – the last structure to get walls – is now under construction.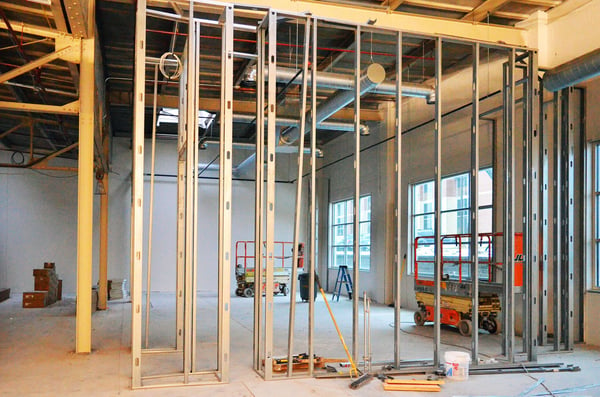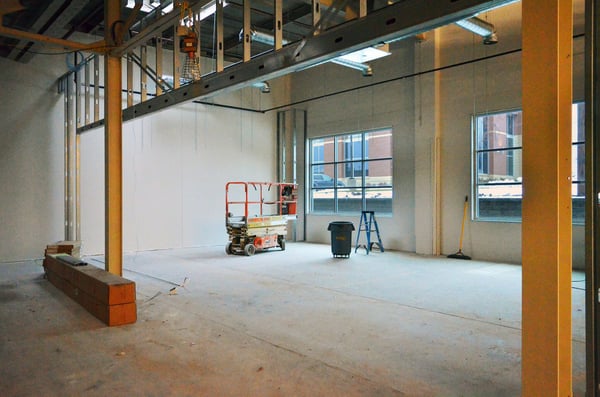 We'll share our new address in every blog post so that no one will miss it: 767 Eustis St., Suite 140, St. Paul, MN 55114. Until our move in January, please use our New Brighton address.