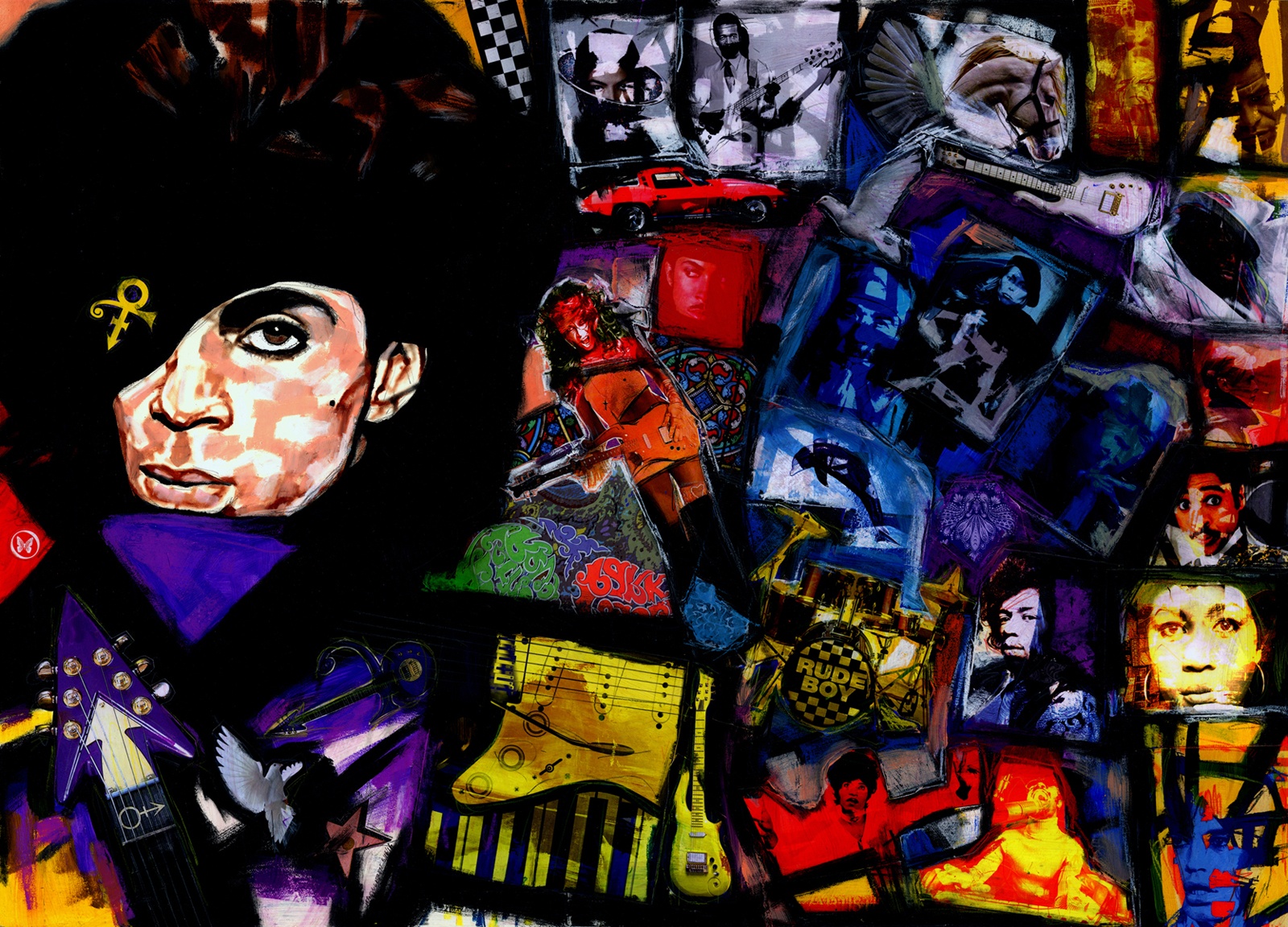 Vernell Garrett, Prince Rogers Nelson's Parade, ToP Open Submissions (Visual Art) Winner, 2018
In fall 2017 and winter 2018, United Theological Seminary sent out a call for submissions on the "Theology of Prince." We took in visual art, personal essays, videos, poetry, and academic papers responding to the theological and religious themes in Prince's work with a winner in each category. In April, 2018, United presented a Theology of Prince panel at the conference Prince from Minneapolis, hosted by the University of Minnesota. There, the winning poets and essayists read their pieces while the visual artists discussed their work. The visual art and poetry submissions can be found on our online gallery,
We are excited now to release our online journal of all the personal essays and academic papers, as well as the winning poems and visual art, we received for Theology of Prince. One of the primary thinkers and organizer behind Theology of Prince, Dr. Ayo Yetunde, writes in her introduction to the journal: "Prince unveiled a sacred space in which all could see the hallowed in themselves
and one another." Indeed, as you read the journal, this becomes readily apparent.
Contributors tackle everything from Prince's eschatology, the religiosity of his fans, the relationship between Christianity, rock and R&B, and the erotic messianism of "I Would Die 4 U," to Prince's affinity with Oshun, the Yoruba river goddess of love. As a seminary dedicated to theology and the arts, innovative ministry, and progressive theology, we have been overjoyed to engage the wider community in, and now share, this theological exploration of Prince's work and life.
To read the journal, you must go to: THEOLOGY OF PRINCE JOURNAL.
Once you have submitted your email address, you will be provided with a link that will allow you to download a PDF copy of the journal.