On October 9, United Theological Seminary of the Twin Cities hosted a panel about the artist Jimmy Reagan. Jimmy Reagan is internationally recognized as an Outsider Artist. Diagnosed with an autism spectrum disorder, he creates in a way that isn't impeded by the rules of mainstream art. Monday's panel included Jimmy's mother Peg Reagan, Associate Professor Emerita of Theology & the Arts at United Jann Cather Weaver, and artist Jeff Anderson. You can view the video of the whole panel below. The exhibit Conversations with Jimmy will be up at United until November 30, 2017.
Video of the panel:
Jimmy (center) with friends and family.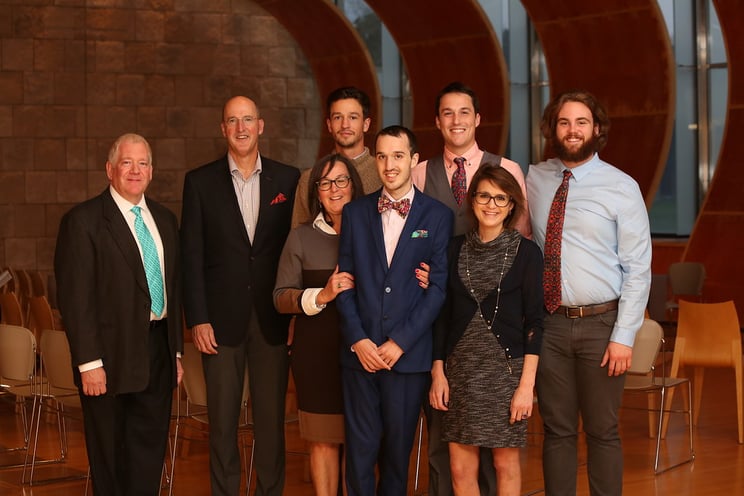 Guests engaging Jimmy's art in the gallery: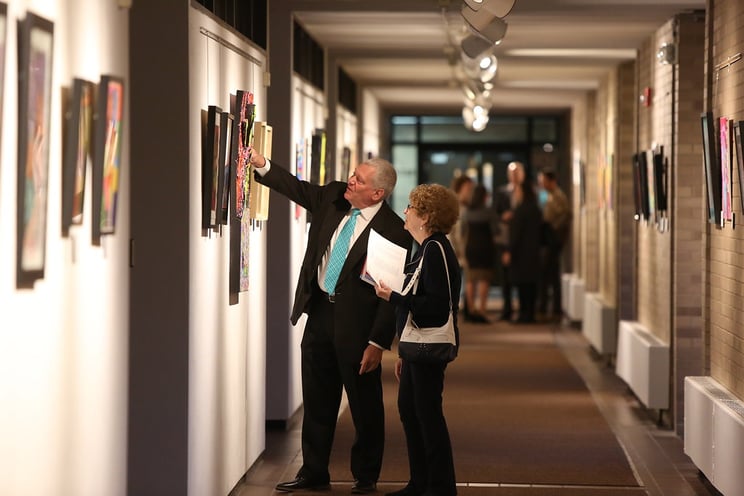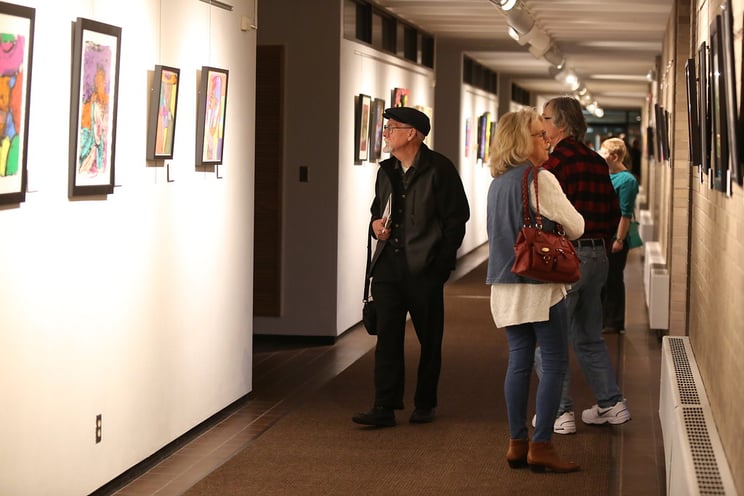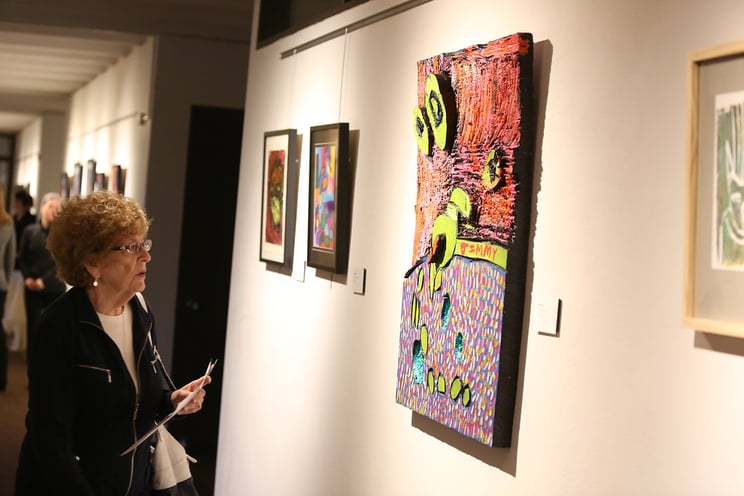 Sheryl Schwyhart (Program Associate and Gallery Coordinator for The Intersection) with Jimmy.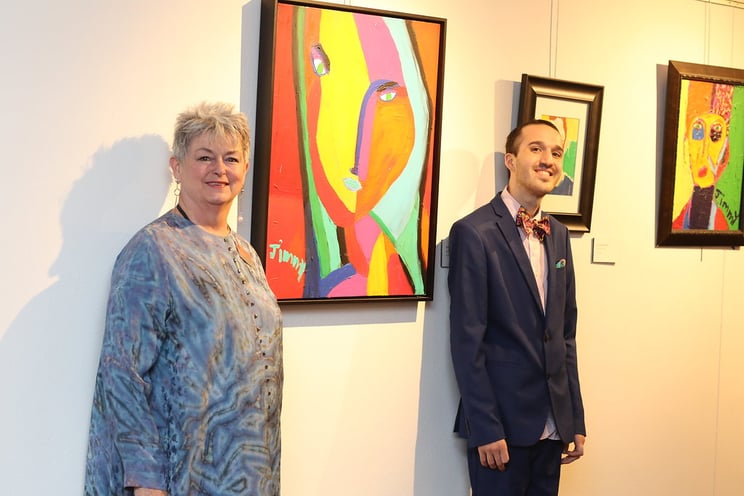 Learn more about Jimmy Reagan and his work at his website!